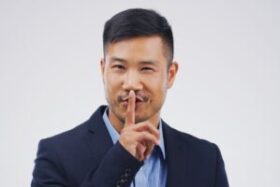 Thursday, 15 December 2022
by rosten
If you have started your business, you have no doubt been confronted with the ubiquitous non-disclosure agreements. These agreements are not all created equal and you should review the NDA carefully and consult your small business lawyer to understand what they protect and what they don't. NDAs or sometimes known as confidentiality agreements can arise in numerous contexts. Maybe you are trying to keep an employee from disclosing proprietary information about your small business. Maybe you are creating a custom software solution for your customer, who doesn't want to share any of its information without an NDA. Or possibly you are in the process of selling your small business to a competitor or large company, and you think that the NDA will provide a modicum of assurance that your precious list of customers will not get out. Each context implicates different concerns and of course the biggest difference is whether you are the receiving party or the disclosing party. In this article, we will discuss some of the major points as you are reviewing a non-disclosure agreement.
Friday, 30 July 2021
by rosten
Employers have become increasingly emboldened to stick it to their employees. Employees with little negotiating leverage or without legal counsel have been saddled with some egregious restrictions. Courts over the years have thrown out the most unreasonable restrictions, creating various tests whether to enforce the agreement. But the employee would need the resources to fight back in court. The District of Columbia has recently banned non-compete agreements, which is the trend throughout the country. If you have employees who reside or work in states that have banned non-competes, then you have precious few alternatives except to eliminate non-competes from your employment agreements with those protected employees. In the District of Columbia, that means eliminating non-compete provisions not only from your agreements with low-wage employees, but also agreements with even executive level employees.