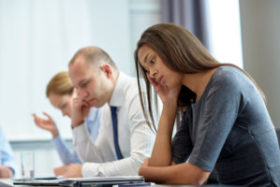 Friday, 05 April 2019
by rosten
Half of acquisition deals close. The other half don't. I recently represented a client in a transaction in which the deal died. She offered to share lessons learned from an unsuccessful acquisition. In this article, she has given us four lessons learned from the ultimately unsuccessful negotiations. These are the four major lessons she wanted to share with other potential purchasers of small businesses: lesson 1: seek legal guidance early on; lesson 2: be specific about due diligence requests; lesson 3: early misalignment is a sign of the future to come; and lesson 4: better understand certifications for government contractors.
Tuesday, 20 November 2018
by rosten
If you are a small business and are interested in government contracting work, then the most likely entry point will be an arrangement with another company. How you structure this cooperation will be a critical and significant element of success. This article discusses teaming agreements and summarizes some structures that may appeal to small businesses.