Thursday, 28 February 2019
by rosten
Foreign markets offer the allure of 96% of the world's consumers. Small businesses are keenly interested in export markets. If you are new to these markets, you should familiarize yourself with the resources provided by the Small Business Administration. For the uninitiated, legal dangers lurk under the surface. We have discussed the general regulatory scheme applicable to export controls. In this article, we discuss some common export mistakes that we see exporters make when they attempt to navigate the export controls regulatory landscape without proper guidance.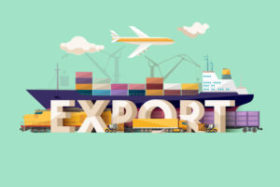 Monday, 08 October 2018
by rosten
If your small business is exporting weapons or arms, then you will fall within the ambit of the International Traffic in Arms Regulations (ITAR). You will probably find your export on that list if it has anything to do with arms or weapons. If you find your intended export on that list, then you are subject to the strict requirements of the ITAR. If your intended export is not on the list then you still have to comply with the export control laws, but the less strict export administration regulations. This article provides a brief summary of the applicability of the export administration regulations and why every business, even a small business, should be concerned about the applicability of the regulations to your business.