Export mistakes: Small businesses beware
Foreign markets offer the allure of 96% of the world's consumers. Small businesses are keenly interested in export markets. If you are new to these markets, you should familiarize yourself with the resources provided by the Small Business Administration. For the uninitiated, legal dangers lurk under the surface. We have discussed the general regulatory scheme applicable to export controls. In this article, we discuss some common export mistakes that we see exporters make when they attempt to navigate the export controls regulatory landscape without proper guidance.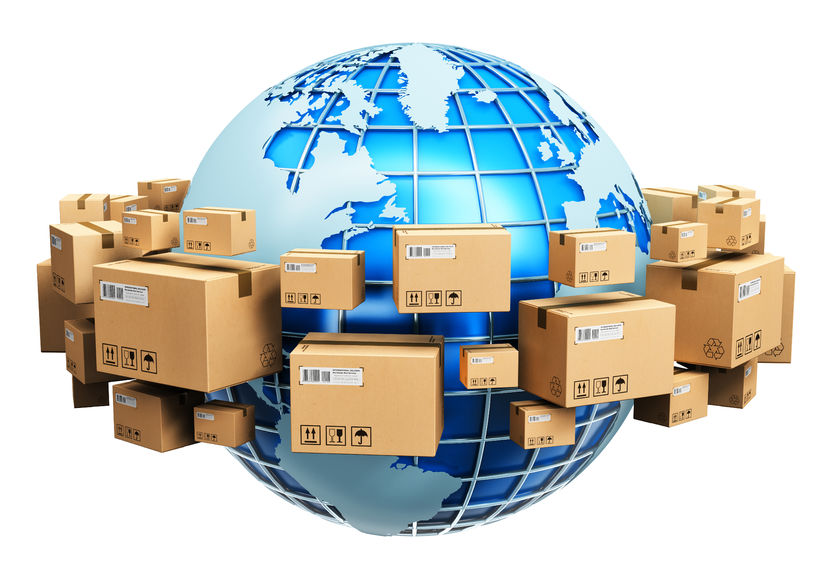 Related articles:
Export Regulations for Small Businesses
Introduction to Arms Export Controls
Primer on Export Control Laws in the US
Failure to classify technology
The most common mistake is the failure to properly classify hardware, software or technology. The first step is determining the regulation that applies to your intended export.
Related article: What Every Small Business Needs to Know about U.S. Export Controls
You should always begin by reviewing International Traffic in Arms Regulations (ITAR). A common pitfall is to assume that the product you are trying to export is controlled under Export Administration Regulations (EAR) when in fact it is controlled by ITAR. Even if you properly identify that the product is controlled by EAR, a common pitfall is to think that the product is EAR99 (the majority of commercial items) when the item is specifically described by an Export Control Classification Number (ECCN) on the Commerce Control List (CCL). The result of these mistakes may be the failure to comply with licensing restrictions imposed under applicable regulations.
Deemed export
Another rookie mistake is the failure to recognize that transfers of controlled hardware or technology to a foreign person, even if that person is in the United States, constitutes an export. An export of controlled technology can easily occur within the walls of your small business located within the United States. For example, your company may be subject to the export control regulations if a foreign national inspects technical data belonging to your company on your premises.
A company risks running afoul of export control laws if it provides access to controlled technology to a foreign national—even if that foreign national is an employee. Transfers of controlled technology or software to foreign person employees even if in the U.S. constitutes an export. Similarly, making controlled technology available to foreign persons, even if by accident may be a violation of export controls regulations.
Under U.S. export control regulations, foreign persons—even if they are physically located within U.S. territory—are treated as if they are foreign countries. This is often referred to as the deemed export rule. Disclosure of technical data to a foreign person is deemed to be an export to the home country of that foreign person.
This often happens in the context of granting non-U.S. employees access to your IT system and having non-US persons as IT administrators. Thus, when hiring non-U.S. persons, it is not enough to address human resource concerns and immigration law, companies must also consider whether an export license must be obtained before a foreign person may begin work.
ITAR and EAR apply to exports and reexports
It is important to keep in mind that export control regulations such as ITAR and EAR may impose restrictions on subsequent retransfers or reexports of U.S. origin goods/technology/software located outside the United States.
The U.S. Government requires all manufacturers, exporters, and brokers of defense articles, defense services or related technical data to be ITAR compliant. If you engage in manufacturing ITAR-controlled defense controlled, you need to register with State Department's Directorate of Defense Trade Controls (DDTC). Further, if you engage in brokering activities, not getting registered or obtaining prior DDTC authorization, when required, is a violation of U.S. export controls laws.
The definition of a "broker" is expansive. According to sections 129.2(a) and 129.2(b) of the ITAR, a "broker" is any person who engages in the business of brokering activities, which involves actions taken on behalf of another to facilitate the manufacture, export, permanent import, transfer, re-export, or re-transfer of a US or foreign defense article or defense service. This definition covers a wide variety of activities, from financing, insurance, and transportation of covered articles and services, to promotion, negotiation, and general assistance with the contract.
U.S. export control laws and regulations require that exporting firms come to "know their customers." Even if your business is small, you must endeavor to gain a good understanding of your customers. If your business is exporting, you must exert all reasonable efforts to ascertain the end-use, the end-user, the ultimate destination, and other facts relating to a transaction or activity. Failing to recognize red flags of risk of diversion or restricted use of export-controlled hardware or technology is a common mistake that gets exporters in trouble.
This article has highlighted some pitfalls for business engaged in export, or as we have seen, deemed exports. If you have concerns or questions, you may want to discuss them with an export controls attorney.