Tuesday, 18 February 2020
by rosten
If you spend the time and expense to incorporate your small business, then you should make sure you observe the corporate formalities. There are many reasons for observing corporate formalities. The most important reason is that if you don't, you are leaving yourself open to someone trying to "pierce the corporate veil"—getting at your personal assets for the liabilities of the corporation. This blog describes the corporate formalities for a small business.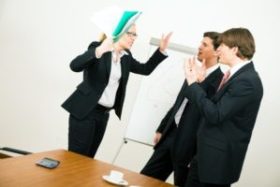 Friday, 16 December 2016
by rosten
This article summarizes possible outcomes from a business divorce. There are rarely good options in a business divorce, only ways to minimize the risk and uncertainty. It is not unlikely that the partners will engage in a self-defeating street fight with only losers and no winners. There are several issues that may affect the partners' respective negotiating positions. In terms of the company, there are a limited number of possibilities: the company will continue to exist or it will be dissolved. There are of course other variants such as the assets of the company may be purchased or the company may be merged into a different company. In terms of damages or other remedies to the aggrieved party, courts try to fashion a remedy depending on the alleged harm. Whatever the outcome in a business divorce, usually none of the parties is particularly happy. The best medicine is preventive medicine. You should go into business only with those whom you trust and those with whom you can manage a long term relationship. And before you go forward with that partner, even the most compatible partner, make sure you speak with your small business attorney to craft an agreement for what you and your partner should do when you disagree.