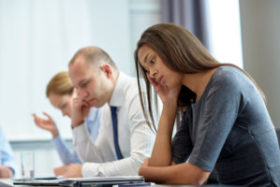 Friday, 05 April 2019
by rosten
Half of acquisition deals close. The other half don't. I recently represented a client in a transaction in which the deal died. She offered to share lessons learned from an unsuccessful acquisition. In this article, she has given us four lessons learned from the ultimately unsuccessful negotiations. These are the four major lessons she wanted to share with other potential purchasers of small businesses: lesson 1: seek legal guidance early on; lesson 2: be specific about due diligence requests; lesson 3: early misalignment is a sign of the future to come; and lesson 4: better understand certifications for government contractors.
Tuesday, 09 February 2016
by rosten
This blog post highlights some of the critical issues in negotiating operating agreements for a new business. The operating agreement for a limited liability company (LLC) is the critical document that governs formation, governance, distributions and dissolution of your business, among other issues. You will want to give special attention to negotiating the operating agreement, especially when your business has several partners or investors. The LLC is a creature of state law and the operating agreement is an agreement. You have great latitude in negotiating the terms of the operating agreement as most states have few mandatory provisions. The operating agreement for your LLC is the most important agreement that will govern your business for the life of the business. These terms may be difficult to negotiate but if a dispute arises, they will be even more difficult to resolve without the guidance from your operating agreement. You should go over the terms and conditions of the operating agreement carefully with your small business lawyer and make sure you understand and agree before you jump in to a relationship with partners and investors.