Wednesday, 17 July 2019
by rosten
There are several essential questions that you must discuss with your small business attorney before forming a limited liability company. You must determine the name of the company. You have to decide in which jurisdiction the startup company will be formed. You need to decide how the company will be treated for tax purposes. The focus of this article is the management structure of the LLC, whether the business be managed by its members or by one or more managers.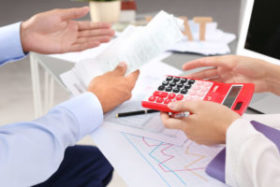 Thursday, 13 December 2018
by rosten
Entity-choice-after-tax-reform. When you are ready to form your new small business, you probably have reviewed with your small business attorney various entity choices. The small business attorney likely discussed possible legal entities such as corporations, partnerships and limited liability companies (LLCs). Which entity is the best form for your business depends on many variables such as structure, liability, management as well as tax considerations. You have likely heard that there was a big change to the United States tax code starting in 2018 under the Tax Cuts and Jobs Act. Many of the tax reform provisions affect businesses. In this article, we will discuss how these changes may affect the calculus in deciding which legal form your want to choose for your startup business.
Friday, 13 November 2015
by rosten
We have reviewed the considerations for choosing your business formation type between a limited liability company (LLC) or corporation. You have discussed the choices with your startup lawyer. The threshold question you want to ask is whether your small business would qualify for S corporation tax treatment. For many clients, that is the end of the story because their startup has something that would make it ineligible for S corporation tax treatment such as one of the partners is a corporation. If the business meets the S corporation criteria, then the next question is whether it is advantageous to the new business to elect to be treated as a S corporation. As we have discussed in this blog, the clear answer is "it depends." There are advantages and disadvantages to both S corporation tax status and partnership tax status, but the primary driver for those who elect S corporation status is to try to save self-employment taxes. In the next blog, I will write that there are more dimensions to this decision. We will go over some of the rules regarding distributions, redemption of ownership interests, contributions of goods or services, among some other rules that you may want to talk about with your tax adviser. The rules governing taxation of LLCs are complex and a tax adviser is essential to help guide you through the tax maze.