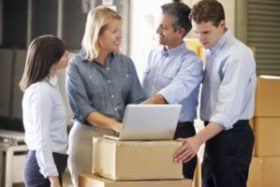 Friday, 14 October 2016
by rosten
You have now consulted with your small business attorney and to your surprise the attorney has advised you as a small business owner that a selling LLC interests may be subject to securities laws.
Selling a piece of your limited liability company, even if it is a small business, may put you on the radar of the Securities and Exchange Commission (SEC). It doesn't mean that you have to go public. "Going public" for those not in the know basically means that you have to register the securities with the SEC. Think big bucks for your securities lawyers and investment bankers. If you have a security, then you either have to register with the SEC or you must meet an exemption. If you fall within an exemption to the securities laws, you do not need to register the securities. Just to hammer home the point, the SEC succinctly states: If a small business is offering and selling securities, even if to just one person, the offer and sale of the securities must either be registered with the SEC or conducted in accordance with one of the many registration exemptions under the Securities Act. As a small business owner, if the membership interests may be considered securities, you are looking for an exemption as you do not want the risk of substantial fines from the SEC and possibly worse yet, you do not want the purchaser to try to rescind the purchase. This article reviews the various exemptions from the securities laws.
Wednesday, 13 April 2016
by rosten
Checklist for selling or buying a small business: Starting a business is relatively simple, especially if you have worked with a startup lawyer. Selling your small business, however, may be more challenging than you anticipated. Forming a new business is not challenging. You can form a business just as quickly as you ask your small business lawyer to file the papers with the corporations department or in Washington DC with the Department of Consumer and Regulatory Affairs. Selling a business is a lot more challenging than forming a business. There may be many reasons to exit and you now want to receive the full value (value is in the eye of the beholder of course) of the company that you started. You will need the services of your business advisers, your tax advisers and of course your mergers and acquisitions attorney. This article highlights some of the guideposts in the merger or acquisition of a small business.