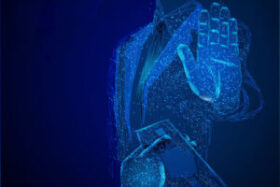 Thursday, 18 June 2020
by rosten
The DOJ on June 1, 2020 issued a revision to its Evaluation of Corporate Compliance Programs. The new DOJ Guidance provides companies general principles and elements to consider when designing, implementing, and updating their compliance policies and procedures. The DOJ explains that the purpose of the new guidance is to assist prosecutors in making informed decisions whether and to what extent the company's compliance program was effective at the time of the offense, and is effective at the time of a charging decision or resolution. Prosecutors can then use the guidance to determine the appropriate (1) form of any resolution or prosecution; (2) monetary penalty, if any; and (3) compliance obligations contained in any corporate criminal resolution.
Wednesday, 11 September 2019
by rosten
Formulating policies and procedures is a critical step in building your business. These policies and procedures may be found in an employment manual or a compliance program. Every business and especially those doing business overseas should have an anti-corruption compliance program. This article provides an overview of anti-corruption compliance programs. Anti-corruption programs are quickly becoming part of the compliance landscape for U.S. companies, regardless of size and even those who have little foreign activity.