Small business lawsuits: how to respond
Lawsuits for small business can consume enormous time and resources. The best way to protect your small business from lawsuits is preventative care. That means that if you are a small business owner, you should use written agreements with everyone: employees, independent contractors; vendors, business partners, investors, everyone.
          Related article: The Anatomy of a Small Business Dispute
Nonetheless, even if you have an agreement, you may find yourself or your business named in a lawsuit. This article discusses some of the initial steps that a small business should do if it is named in a lawsuit.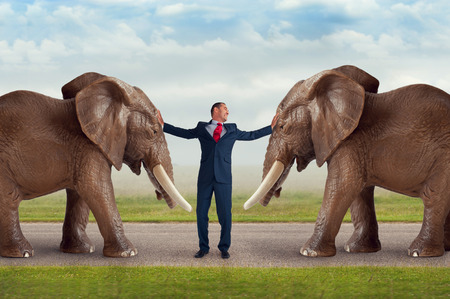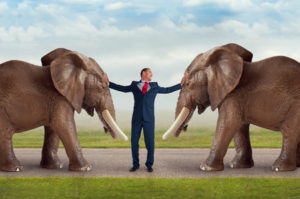 When your business is named in a lawsuit
A lawsuit starts with the filing of a complaint in court. You do not need to respond to the complaint until the complaint has been delivered to you (which is known as service of process). Service of the complaint usually takes the form of a process server delivering documents. Especially if you don't expect the lawsuit, you may experience any one of the following symptoms: panic; knots in your stomach; dread.
Please take a deep breath. Process servers have documents that they deliver to defendants in lawsuits all day long. Indeed, delivering such "presents" to defendants is often their full-time job.
Lawsuits can also be served by certified mail. Courts handle thousands if not tens of thousands of cases every year. A lawsuit may be a major moment that challenges your belief in your business or it may just be an awful way to start your day. But typically, it begins with just another piece of mail.
Contacting others in the business
As someone who is a decision-maker for a business, you likely have a responsibility to your shareholders or other members to inform them about the lawsuit, assuming that the lawsuit is against the company. Do not try to keep the lawsuit secret. Let let your partners know if you have a partnership, and let the managers or other members know if you have a limited liability company, and let your officers and directors know if you have a corporation. As the lawsuit progresses, you will likely need their consent to fight the case or eventually settle the case.
Contacting your small business lawyer
The time to respond to the complaint runs from the time that you receive the lawsuit and you do not want to miss the deadline. Usually a business cannot be represented in court by a non-lawyer so after consulting with others in the business, your next step should be to contact your small business lawyer.
This sounds like a reasonable step but may be complicated if the lawsuit is by your business partner or some related business as your lawyer may have a conflict of interest. The lawyer may not be able to represent both the small business as an entity and you as an individual if there is a possibility that your interests may diverge.
You also may be named in the lawsuit as an officer or director of a corporation, or as a member or manager of a limited liability company and you need to find out at the outset whether the attorney will be representing you or the business, or both or neither.
The attorney may also suggest that you seek other counsel if the attorney is not a litigation attorney and your interests may be better-served with an attorney who specializes in litigation.
Talking with a business dispute lawyer makes complete sense. That person can read through the complaint and any other papers you received and walk you through your options. For example, you might not even realize one question that your lawyer will surely want to ask: were you actually served with a lawsuit?
You might have received a demand letter. Your former client or contractor may simply feel that they are owed money or that other conditions of a contract were not met or you may be able to quickly resolve the action.
Getting your ducks in a row
Your next steps can be more like figuring out what to do with the latest surprise than a late-night (or weeks) of scrambling to find papers. You are under an obligation to preserve records so you should not under any circumstances delete or discard relevant messages, documents or other potential evidence. What you should do is to try to organize what you have.
You have already been provided with your ingredient list, in a way. The complaint and its claims are the basis of any response to a business lawsuit. Either make a copy of it or use the same numbering system and start organizing what you need. Sometimes you can just (using your copy) answer "yes" or "no" to every allegation the plaintiff makes. Documentation in the form of receipts, contracts and employee communications usually aren't hard to find.
Then it simply becomes a matter of turning your office into a chef's pantry. Collecting the paperwork and records allows you to make better sense of where the allegedly aggrieved party is coming from. It also gives you a strong foundation to take your next steps.
Insurance may cover the dispute
Take another deep breath. A lawsuit need not be about emotion (although it usually gives rise to plenty). In the end, it's like everything else about your business. It needs to be dealt with rationally.
You also might want to work within the complaining party's framework. If the complainant thought a business lawsuit was necessary, there there may be a good faith business dispute, whether it's a reason you understand or not.
If you have general business liability insurance or errors and omissions coverage in place, you should make sure that you have those policy documents available. Unfortunately, you may not have felt you needed the protections or had the funding to obtain the insurance you needed. If insurance exists, though, providing notice to the insurance carrier may be the first request you make of your lawyer once you have retained one.
Obtain legal Counsel for your small business
Whether you have just been served with a lawsuit or are seeking a legal remedy, getting advice from experienced counsel matters. Get in touch with a lawyer who has experience in every aspect of business disputes who can outline the options available to you.