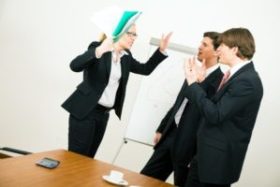 Friday, 16 December 2016
by rosten
This article summarizes possible outcomes from a business divorce. There are rarely good options in a business divorce, only ways to minimize the risk and uncertainty. It is not unlikely that the partners will engage in a self-defeating street fight with only losers and no winners. There are several issues that may affect the partners' respective negotiating positions. In terms of the company, there are a limited number of possibilities: the company will continue to exist or it will be dissolved. There are of course other variants such as the assets of the company may be purchased or the company may be merged into a different company. In terms of damages or other remedies to the aggrieved party, courts try to fashion a remedy depending on the alleged harm. Whatever the outcome in a business divorce, usually none of the parties is particularly happy. The best medicine is preventive medicine. You should go into business only with those whom you trust and those with whom you can manage a long term relationship. And before you go forward with that partner, even the most compatible partner, make sure you speak with your small business attorney to craft an agreement for what you and your partner should do when you disagree.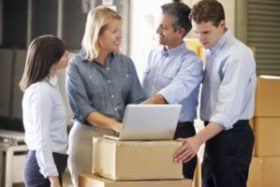 Friday, 14 October 2016
by rosten
You have now consulted with your small business attorney and to your surprise the attorney has advised you as a small business owner that a selling LLC interests may be subject to securities laws.
Selling a piece of your limited liability company, even if it is a small business, may put you on the radar of the Securities and Exchange Commission (SEC). It doesn't mean that you have to go public. "Going public" for those not in the know basically means that you have to register the securities with the SEC. Think big bucks for your securities lawyers and investment bankers. If you have a security, then you either have to register with the SEC or you must meet an exemption. If you fall within an exemption to the securities laws, you do not need to register the securities. Just to hammer home the point, the SEC succinctly states: If a small business is offering and selling securities, even if to just one person, the offer and sale of the securities must either be registered with the SEC or conducted in accordance with one of the many registration exemptions under the Securities Act. As a small business owner, if the membership interests may be considered securities, you are looking for an exemption as you do not want the risk of substantial fines from the SEC and possibly worse yet, you do not want the purchaser to try to rescind the purchase. This article reviews the various exemptions from the securities laws.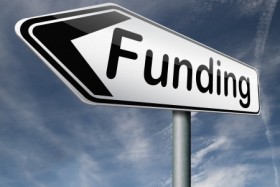 Monday, 25 January 2016
by rosten
If you ask entrepreneurs what are their major challenges in getting a new business off the ground, the three most common responses are money, money, money. There are indeed other major challenges but the primary concern of most new businesses is how to attract startup funding. Whether the entrepreneur is opening a small service business or introducing a new product onto the market, the challenge of funding looms large. When these small business owners face a major hurdle in attracting funding to support their new businesses, either as they are starting out or as they try to grow the business, they have at least three options: funding their business with their personal reserves; taking out a loan; attracting investors. This Rosten Law blog briefly discusses each of these options.