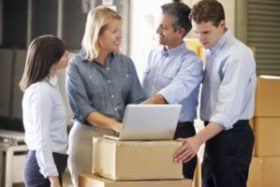 Friday, 14 October 2016
by rosten
You have now consulted with your small business attorney and to your surprise the attorney has advised you as a small business owner that a selling LLC interests may be subject to securities laws.
Selling a piece of your limited liability company, even if it is a small business, may put you on the radar of the Securities and Exchange Commission (SEC). It doesn't mean that you have to go public. "Going public" for those not in the know basically means that you have to register the securities with the SEC. Think big bucks for your securities lawyers and investment bankers. If you have a security, then you either have to register with the SEC or you must meet an exemption. If you fall within an exemption to the securities laws, you do not need to register the securities. Just to hammer home the point, the SEC succinctly states: If a small business is offering and selling securities, even if to just one person, the offer and sale of the securities must either be registered with the SEC or conducted in accordance with one of the many registration exemptions under the Securities Act. As a small business owner, if the membership interests may be considered securities, you are looking for an exemption as you do not want the risk of substantial fines from the SEC and possibly worse yet, you do not want the purchaser to try to rescind the purchase. This article reviews the various exemptions from the securities laws.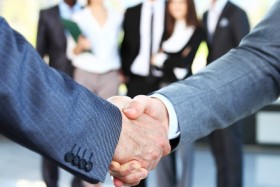 Tuesday, 14 June 2016
by rosten
You have a small company and formed the business as a limited liability company. You think that securities laws are only for large companies. But If you think that the Securities and Exchange Commission is not interested in selling some membership interests in your LLC, you may want to think again – and ready this article. You have to be worried about federal and state securities laws only if you are selling securities. The big question is whether membership interests in an LLC are "securities." The sale of certain limited liability company interests may fall within the ambit of a securities transaction. This article addresses the question of whether ownership interests in a LLC are subject to securities laws. In the next article, we will discuss what are the implications of treating the sale of ownership interests in a LLC as a securities transaction. Then you need to think about who you can sell those LLC interests to and who can represent your company in finding investors.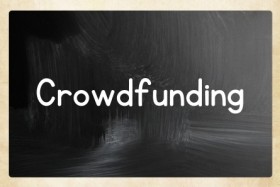 Thursday, 25 February 2016
by rosten
Primer on crowdfunding for small businesses. The startup or small business faces daunting challenges in attracting funding. Simply, startup funding isn't simple. The Jumpstart Our Business Startups Act of 2012 (the JOBS Act) added another arrow in the quiver of those looking for funding sources for their startup or small business. Crowdfunding has been around for a while, but the JOBS Act added an entirely new dimension to crowdfunding. This blog post discusses innovations recently introduced to allow the small business to attract investment through crowdfunding. The new crowdfunding rules are "designed to assist smaller companies with capital formation and provide investors with additional protections." Crowdfunding may not be for every small business, but you should at least familiarize yourself with the contours of the JOBS Act crowdfunding and decide whether it is an avenue that your small business may want to pursue.